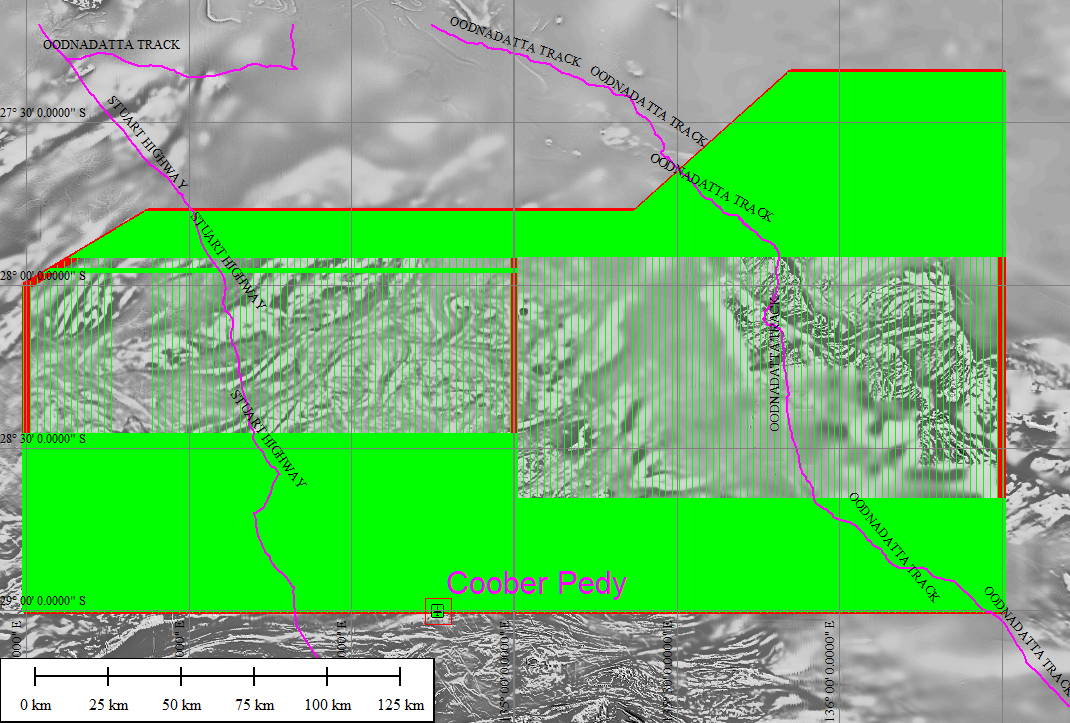 MAGSPEC Airborne Surveys has passed the halfway mark for two major projects in South Australia.
As part of the South Australian Government PACE Copper Initiative, the Gawler Craton Airborne Survey will consist of approximately 1,800,000 line kilometres of magnetic, radiometric and digital elevation data over an area of about 324,000 Km2.
MAGSPEC is currently flying two adjacent blocks north of Coober Pedy (Murloocoppie and Warrina), as part of the first phase of the Project; comprising over 240,000 line kms. As of March 2017, we have successfully completed over 50% of each block.
Further information about the Gawler Craton Airborne Survey can be found here.
---
Contact MAGSPEC Airborne Surveys Australia
Phone +61 8 6260 204 | 21 Triumph Avenue Wangara, Western Australia Australia 6065